*Drs Hainsworth, Purcell & Jamieson inc. are specialist anatomical pathologists located in KwaZulu Natal South Africa.
COMPANY
Our focus is to provide histology and cytology diagnostic services of the highest quality in line with national and international standards. We aim to deliver fast, efficient and friendly service.
Our laboratories are well placed allowing for effective collection of specimens and delivery of reports throughout our service area.
Reports are delivered door-to-door on a daily basis by our couriers and may faxed or emailed, depending on preference. We have partnered with Bluebird to offer electronic access to reports on a platform that is not laboratory specific.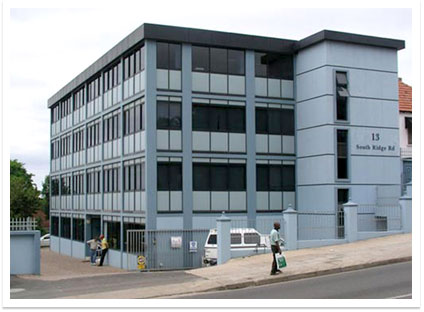 PATHOLOGISTS
Dr Mike Hainsworth - PARTNER
MBCHB Birmingham 1974
M.Med (Anatomical Pathology) UCT 1983
Special Interests:
Immunohistochemistry, dertmatopathology, gastro- intestinal pathology and cytology.
Dr Stephen Purcell - PARTNER
MBCHB UCT 1986
FF PATH (SA) Anatomical Pathology 1993
Special Interests:
Intra- operative frozen section examinations, dermatopathology and gastro- intestinal pathology
Dr Craig Jamieson - PARTNER
MBCHB UCT 1996
MMed Anatomical Pathology UCT 2005
Special Interests:
Cytology, oncology and immunohistochemistry.